About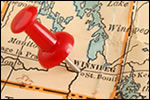 Indigo Rose Software Design Corporation has been developing award-winning software development tools for a worldwide client base since 1991. We are focused on providing innovative software installation tools and setup builders, autorun CD/DVD menu software and multimedia software development tools – as well as programming tools to facilitate software updating and software patching.
Our software development tools and digital media solutions are designed for a variety of customer segments, including software developers, content vendors, IT professionals, enterprises, network administrators, ISV's, government agencies, OEM manufacturers and educational institutions.
Indigo Rose's software deployment and multimedia solutions help software publishers and enterprises maximize the value of their software development projects, while reducing costs and complexity. Over 500,000 people use our visual programming / rapid application development system (AutoPlay Media Studio), CD/DVD autorun menu builder (Autorun MAX!), software installer builders (Setup Factory, MSI Factory), binary patching tools (Visual Patch, DeltaMAX SDK) and automatic software updating system (TrueUpdate) to reach millions of desktops worldwide.
Indigo Rose is privately held, with its headquarters located in Winnipeg, MB, Canada.
Contact Us
To contact Indigo Rose Software, please use the contact form on our main website at http://www.indigorose.com/contact/.